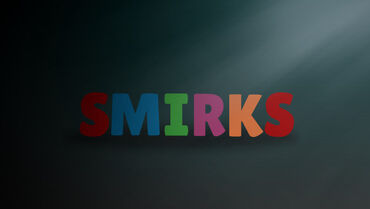 Smirks is a user who uses special effects, music, camera focus and also uses some light and dark effects. He has a account called NotSmirks, where he makes parody videos that are usually funny because they make fun of some of the annoying users on GoAnimate
Random videos from NotSmirks.
Edit
Wardrobe Cooking, uolliaC, and Bart Sampson are some of the characters that you'll see on NotSmirk's channel.
Wardrobe Cooking has a phobia of 43 chars, but now he fears of "44 chars". He also has a family featuring The Papa, Mama, and Baby.
Bart Sampson is crazy about butterfingers, and he usually says, "MY BUTTERFINGERS!"
Ullioac first started from Momogowi, but takes place in NotSmirks as well, and is voiced by Jennifer.
In every video he made (starting around 2014) he used effects like shadowing, lighting, and his focus was done in a program.